Nexus Recovery Center
A Dallas nonprofit at the forefront of specialized substance abuse services for females, Nexus offers programs for adult women and adolescent girls ages 13 to 17, including those pregnant or accompanied by children. Nexus is one of only a few programs nationally that invites women to bring their children into treatment.
SAVE THE DATE
WOMEN'S AUXILIARY OF NEXUS SPRING LUNCHEON
benefiting Nexus Recovery Center

Honorary Chair: Diane Sealy
Luncheon Chair: Liz Pasquinelli
Speaker: Koren Zailckas – New York Times Best Selling Author of "Smashed" and "Mother, Mother"

Thursday, April 23
Belo Mansion
11:30 a.m. to 1:00 p.m.
Valet or Underground Parking Available

To download Luncheon Sponsorship Form and Dutch Table Details – click here
To read more about Koren Zailckas, click here
Single Ticket Purchase will be available to buy online in mid-January 2015.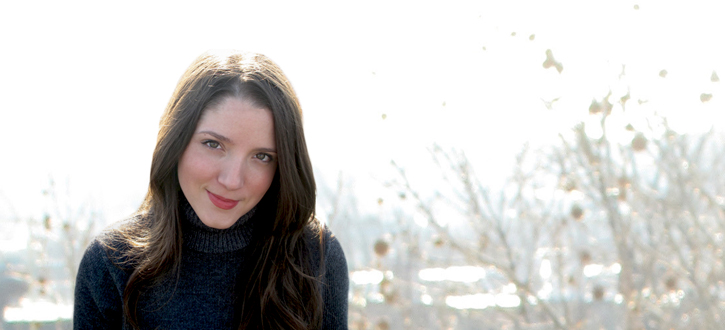 Prescription Drugs: Getting Hooked Is Easier than You Think

After Dallas County District Attorney Susan Hawk acknowledged she has sought treatment to stop using painkillers, Dr. Cindy Seamans, Director of the Adult Women Program at Nexus, and other addiction experts were interviewed by The Dallas Morning News. Read the March 28 Dallas Morning News article on the abuse of prescription drugs here.
Raising Awareness within the Latino Community

Nexus Development and PR Director Abigail Erickson was a speaker this morning at the League of United Latin American Citizens (LULAC) Breakfast in South Dallas. Thanks to Dr. Elba Garcia, Dallas County Commissioner, and Domingo Garcia for asking us to speak to this audience to raise awareness of the Adolescent Program. Nexus wants to engage more Latino community leaders and constituents to get involved and engage in prevention, resource sharing and the devolution of information about our addiction treatment for teen girls who may also be pregnant and parenting. Sixty six percent of the Nexus residential teen clients are Hispanic. We need more advocates in the Latino community to understand the community's need and help young women to break the cycle of addiction. Partnered with the excellent Nexus program and staff, we can achieve that.
Pictured: Domingo Garcia and Abigail Erickson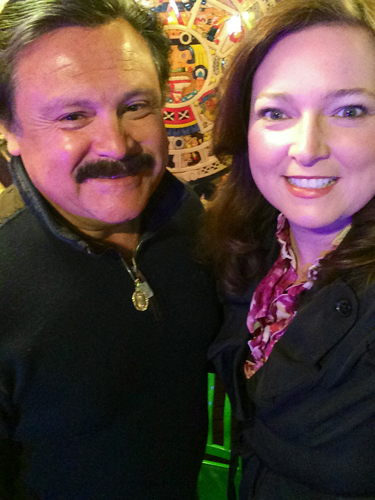 Lisa Simmons Epstein, seated, and Serena Simmons Connelly – the Foundation's dedicated leaders who are carrying on their father's legacy

Nexus Recovery Center Board & Development Staff are pleased to announce a $50,000 grant has been approved by the Harold Simmons Foundation Board. It is for the Pregnant/Parenting Women with Children (PPWC) Residential Program – one of only a handful of programs in the nation that allows women 18 and older to bring as many as three children with them while they are in residential drug treatment. This program includes parenting education, life skills, family counseling, and ensures healthy birth outcomes for infants. Moms in the program that give birth to babies whilst in recovery, return to Nexus from Parkland after a few days to continue their treatment with their infants. The typical length of stay is 60-90 days, and 72 healthy babies were born to moms at Nexus between September 1, 2013 and August 31, 2014.
Nexus Corporate Council Brainstorms at La Duni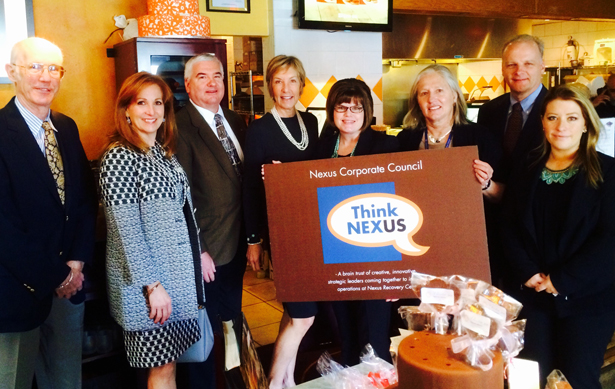 The Nexus Corporate Council met February 11 at the Uptown Dallas La Duni to brainstorm enhancing operation functions on campus. We welcome Harold Collum (North Texas Crime Commission), Becky Frey (Briggs Freeman Sotheby's), and Dottie Reeder (Tolleson Wealth Management), to the conversation. Fortune 500 Corporate Leaders already serving on the council are from Dr. Pepper Snapple, Celanese, Bracewell Guiliani, Grant Thornton, TXU, Regions Bank to name a few. TOGETHER we are raising women out of poverty through recovery and whole health trauma-informed treatment.
Stephen Love Raises Awareness of Our Adolescent Program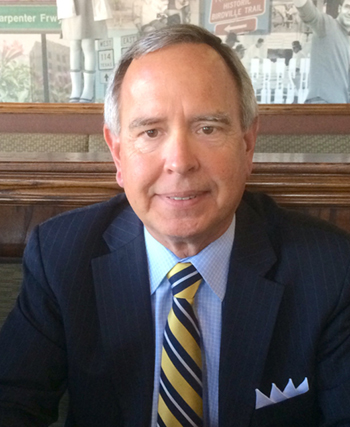 Stephen Love, President/CEO of the Dallas-Fort Worth Hospital Council, met with Nexus staff February 12th over coffee. The goal of hosting informal one-on-one coffee conversations with dedicated healthcare leaders and partners in the community is to raise awareness about Nexus, our unique residential programs and quality of care. Stephen will specifically be working with over 13 hospital leaders and their teams and affiliates to refer addicted Adolescent Patients (ages 13-17) who may also be pregnant and/or parenting, to Nexus. The 32 bed facility--The Carolyn Jones Waghorne Youth Hall--is staffed and the programs designed to provide the very best trauma-informed addiction and recovery treatment for young girls.