Nexus Recovery Center
A Dallas nonprofit at the forefront of specialized substance abuse services for females, Nexus offers programs for adult women and adolescent girls ages 13 to 17, including those pregnant or accompanied by children. Nexus is one of only a few programs nationally that invites women to bring their children into treatment.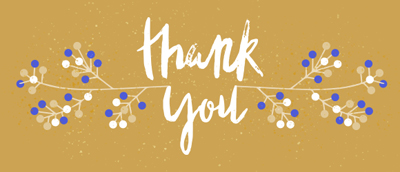 A SPECIAL MESSAGE FROM NEXUS RECOVERY CENTER
Happy Thanksgiving to all our cherished supporters, donors, community partners, volunteers and friends. We are so grateful that you are with us on our mission to provide sobriety, independence and dignity for women and their families. We give thanks to you at this time of year. You've inspired hope, offered respect and honored the unique differences of those we serve every day. This little one pictured above is living a good life now with her mom in long-term recovery. She is thriving.You changed her world with your volunteer time, funds, hands-on work and loving care. The La Prada Campus adult residential beds are full today with some Adolescent Program beds available. We will continue this meaningful work - together. Thank you for all you do for Nexus and our clients.
Sincerely,
Nicole Blythe, President of the Nexus Board
Lauren Gillette, President of the Women's Auxiliary of Nexus
A. Rebecca Crowell, Executive Director
PepsiCo United Way Day of Caring

The threat of rain was in the air, but nothing could keep our volunteers from showing how much they CARE!!

We have some of the best volunteers ever! Thursday Nexus hosted 40 employees from PepsiCo for their annual United Way Day of Caring. This is the 4th year they have invited Nexus to participate and we couldn't be happier to be included. Volunteers spent the day building fences, organizing storage space and serve lunch to our clients and staff. It was heartwarming to see them put their all into each project and exemplify what it truly means "to give back to the community."
Nexus loves PepsiCo!
Celanese Volunteers Plant and Play At Nexus Recovery Center


The Texas heat didn't stop volunteers from Fortune 500 Company Celanese, based in Irving, Texas, from rolling up their sleeves.

Their mission was to plant shade trees in the play area for the children who live with their moms on campus. They also established a new winter garden to educate and provide outdoor color for the children. Celanese volunteers played with the toddlers and did crafts celebrating the fall season.

For more on this story, including photos, please go to Events.
Adolescent Client Beds Are Available Now



Teen girls (ages 13-17) who are in need of addiction treatment can be served right now at Nexus. Beds are available. We have two high school classrooms on campus and DISD teachers standing by to ensure the girls stay on track at school while in treatment.

Please call Admissions at 214 321-0156 ext. 3118. Help us provide sobriety, independence and dignity for low income teens and their families - TOGETHER.
Referral & Partners Update
Welcome Chris Goetz -
Clinical Liaison


Nexus Recovery Center senior leadership is thrilled to announce that our marketing and business development initiatives will be coordinated by staff member Chris Goetz, LPC-S, our new Clinical Liaison. Chris comes to Nexus from Timberlawn. Her experience, contacts, breadth of clinical knowledge and fantastic personality are a sure fire win-win for us and for referral sources, our potential clients and staff. Chris will be sharing news next week of our first-ever Spanish-Speaking Outpatient Groups, now being offered on weekdays from 1-3 p.m., at the Lemmon Avenue Annex. For details on that and our other daytime and evening Outpatient Groups at Lemmon, email Chris
Looking for Work That Makes a Difference?

Nexus Recovery Center is a great place to work. Professional staff, rewarding work and comprehensive benefits all contribute to the long tenures of Nexus employees. We believe that building a strong organization starts with a commitment to our employees. That's why Nexus strives to promote a challenging and rewarding work environment. Have a look at our video and visit Employment for more details, including the substantial benefit package offered to Nexus employees.